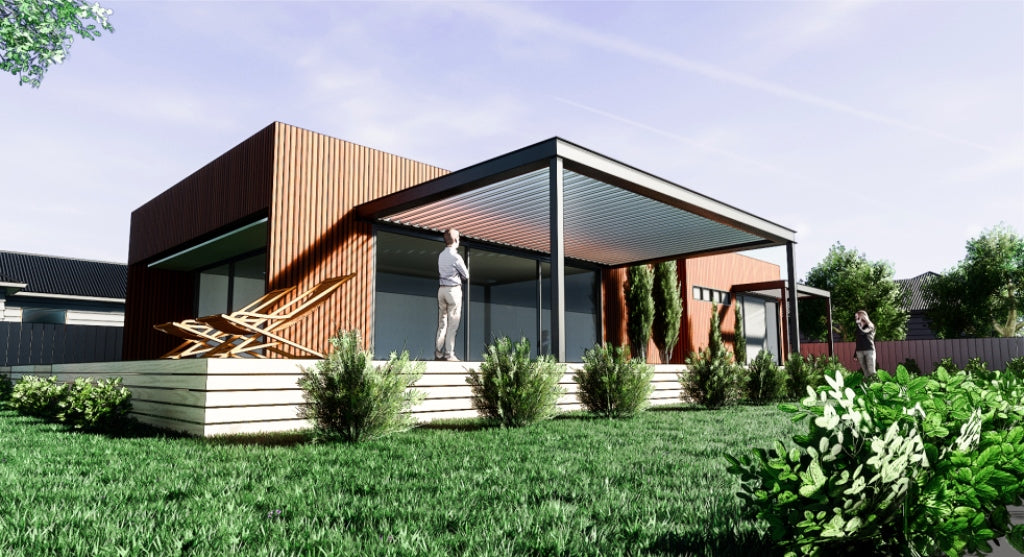 20 years ago our range consisted of an Opening Roof & an Airfoil louvre. Our range has grown since then with change & innovation being the constants. Today select from 7 Opening Roof styles, 23 Sun Louvre profiles & a range of design applications.
What Louvretec does best
It's simple. Louvretec provides smart sun control solutions for a sustainable home or building. Louvretec's extensive product range is a one stop shop for Opening Roofs, Sun Louvre and Shutter systems, Outdoor Blinds, Gates, Fences & Screens. Louvretec is privately owned and is available nationwide & worldwide.
Reassurance of quality engineering
Research and Development play a vital role in the Louvretec story. All Louvretec's products are fully engineered and tested for reliability. The benefits the Louvretec product range offers (especially when a combination of products is used)  control of sun, weather, wind & privacy protection. Louvretec products not only fulfill practical functions but can also enhance the appearance of your property and its value. Louvretec offers a full sales service providing you with design ideas. All installations are by highly trained in-house Louvretec installers.
Solar Shading Specialists
Louvretec offers a full range of Solar Shading Louvre Systems and uses world class digital 3D  software to help you visualise how your 'Louvretec' will look in situ.
Louvretec's values
Louvretec endeavors to achieve the highest level of customer satisfaction in relation to both the product and service provided by the company.
This is further achieved by ensuring that the highest service and quality standards are adopted on all levels of sales, manufacturing and installation for guaranteed customer satisfaction.
Louvretec's network of Dealerships
Now available in your neighbourhood! Our extensive network of Authorised Dealerships bring the Louvretec product range to your community. Louvretec is available nationwide and worldwide.