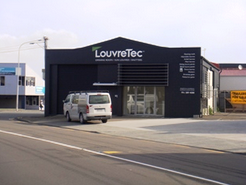 Wellington
Mobile Branch: Louvretec Wellington is serviced on a demand basis. We are in the area on a regular basis so please contact us for a time that suits you.
Phone: 04 589 4088
Postal: C/- PO Box 88, Tauranga 3140
Email: office@louvretec.com
The Wellington region offers a mild, pleasant marine climate, with plenty of wind.
Wellingtonians embrace the wind when it comes, build turbines on the hilltops for clean energy, and go sailing or kite surfing on the harbour. So what other ways can you embrace the sudden rush of wind especially when it comes to your home?
With Louvretec, you can enjoy the beauty and weather of the great outdoors while being sheltered from the elements. Louvretec's Opening Closing Roofs and Glass Doors transform outdoor patio areas into enclosed spaces. Want protection against the wind and rain, but still want a view of the night sky? With the push of a button, your Louvretec Retractable roof can extend, fold back, or rotate the louvres open and close when back in place overhead for fully adjustable comfort.
Louvretec Wellington's Opening Roofs, Shutters and Glass Doors are designed and manufactured right here in New Zealand and designed with our environment in mind.
Our experienced Louvretec sales team are available throughout the Wellington region and will come to you for a free, no obligation measure and quote. Transform your home to withstand the winds Contact the team at Louvretec Wellington today.
Recent Wellington Installations